Latest Releases
Love Me and Heal Me
Coopers Creek Series - books 1 and 2
Coopers Creek is a small town contemporary romance series which is coming soon!
The first book in USA Today bestselling author, Bronwen Evans's flirty new contemporary romance series…
Stacey Stanford's trip to New York, and her plan to bring her orphaned goddaughter home to Coopers Creek, backfires. To her horror she's hired as Hayley's nanny and moving in with her ex-lover, Hayley's uncle, the handsome cowboy come banker, Tyler Jeffries. He still makes her heart pound-even though four years ago he walked away from their relationship without a backward glance.
Tyler hates that he has no choice but to let Stacey move in, but this is about Hayley and what she needs. He can't believe the woman he blames for his sister's death still fiercely fires his blood. Out of his comfort zone, coping with PTA meetings and white picket fences, he lets his heart's defences down, only to have Stacey betray him again…
Next Release
Addicted to the Duke
Imperfect Lords series book 1 - sexy, swashbuckling novel
A lovestruck lady charms the duke of her dreams during an expedition on the high seas in this sexy, swashbuckling novel from USA Today bestselling author Bronwen Evans.
Good news! Addicted to the Duke is available for review request on netgalley
 
Alexander Sylvester Bracken, Duke of Bedford, has a mission: sail to the Mediterranean and track down Lady Hestia Cary's missing father. It is a straightforward task, but for two rather vexing complications. First, the sea holds painful memories; second, for her own safety, Hestia is to accompany him. As Alex battles the demons of his past, he must also resist Hestia's surprisingly skillful attempts at seduction. After all, Alex has sworn to leave her untouched, and he intends to honor that vow—until he can properly ask the Earl's blessing.
 
Ever since His Grace rescued Hestia from the arms of a Turkish pirate six long years ago, her heart has belonged to Alex. So when he agrees to help find her father, Hestia is thrilled. Although Alex tries to hide it, there's passion in his eyes—and a frisson of desire in the air—whenever they meet. On board ship, miles from home, Alex won't be able to deny her any longer. But with scoundrels lying in wait, she may not live to tell the tale of her conquest.
I think you wrote a brilliantly and masterfully work of romance! Such feelings and emotions shown throughout this powerful and compelling story are hard to convey to readers.  But you managed it beautifully. Very impressive! P.S. I read this in one day. I couldn't put it down. I was glued to the pages of Alex and Hestia's story, from the first page to the last.  – AprilR
Latest from Bron
What's Happening
 Join Bron's Book Club Newsletter – and receive a FREE copy of To Dare the Duke of Dangerfield. PLUS each month I have a $10 Gift Card draw from within my active book club members.
MAY we fill your kindle – over 70 FREE books for the month of May 2017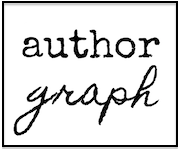 ---
From the Blog
Addicted To The Duke
Published: May 20, 2017
I've a new series starting. ADDICTED TO THE DUKE is releasing on 13 June and it's book #1 in my IMPERFECT LORDS series. The Imperfect Lords series is exactly as it sounds. Heroes who are not perfect, but perfect for their heroines. Imperfections aside, they are extremely loveable. So what is ... » read more