Latest Release
Invitation To Passion
Book Three: Invitation To... Series
USA Today bestselling author Bronwen Evans's brings you the long awaited book #3.
Consummate rake, Lord Richard Craven, has his heartbroken when the woman he loves is forced into an arranged marriage to a violent brute. To make matters worse, circumstances force him to marry Lady Madeline Knight—a woman he views more like a sister-only for fate to play the cruelest of tricks. Shortly after his wedding his former lover is widowed, and Richard learns she could be pregnant with his child.

Madeline Knight thought she was doing the right thing when she saved Richard Craven from his lover's irate husband. Now her silly schoolgirl crush has left her married to a man who's in love with another woman. Consumed with guilt over trapping Richard, she tries her best to be the perfect wife and win his heart. Failure is not an option. For if she fails she loses everything, she loves him too much not to set him free…
Next Release
A Touch of Passion
Book #3 in my Disgraced Lord's series
Coming 25 March 2015
In the latest Disgraced Lords novel from USA Today bestselling author Bronwen Evans, a vivacious thrill seeker clashes with her dutiful defender—causing irresistible sparks to fly.
Independent and high-spirited, Lady Portia Flagstaff has never been afraid to take a risk, especially if it
involves excitement and danger. But this time, being kidnapped and sold into an Arab harem is the outcome of one risk too many. Now, in order to regain her freedom, she has to rely on the deliciously packaged Grayson Devlin, Viscount Blackwood, a man who despises her reckless ways—and stirs in her a thirst for passion.
After losing his mother and two siblings in a carriage accident years ago, Grayson Devlin promised Portia's dying brother that he'd always watch over his wayward sister. But having to travel to Egypt to rescue the foolhardy girl has made his blood boil. Grayson already has his hands full trying to clear his best friend and fellow Libertine Scholar of a crime he didn't commit. Worse still, his dashing rescue has unleashed an unforeseen and undesired consequence: marriage. Now it's more than Portia he has to protect . . . it's his battered heart.
Learn more or pre-order a copy of A Touch of Passion by Bronwen Evans, out December 9, 2014:
Latest News from Bron
What's Happening
Just sent in the final edits for A Touch of Passion. Got them done before Christmas, yippee!
Just signed 3 book contract for the rest of the Disgraced Lords series with Random House Loveswept
First Chapter of INVITATION TO PLEASURE is available to read on my website
The long awaited INVITATION TO PASSION (book #3 in my Invitation To series) is now out in BOOK format at Amazon
The release date for A TOUCH OF PASSION, book #3 in the Disgraced Lords series, has been moved back to 24 March 2014 (it's up for pre-order now) due to a family bereavement
There is a FREE prequel to A KISS OF LIES on my website
The Romance Reviews March 4th Anniversary Party starts 1 March 2015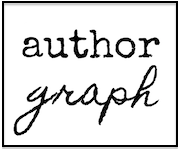 From the Blog
Passion – Can't Live Without It
Published: March 04, 2015
Dear Readers A TOUCH OF PASSION is releasing this month on 24 March. Book #3 in my Disgraced Lords series. Great title when you think about it (thank you Sue Grimshaw, my editor at Random House Loveswept), because passion drives all of us. I love this quote from one of ... » read more